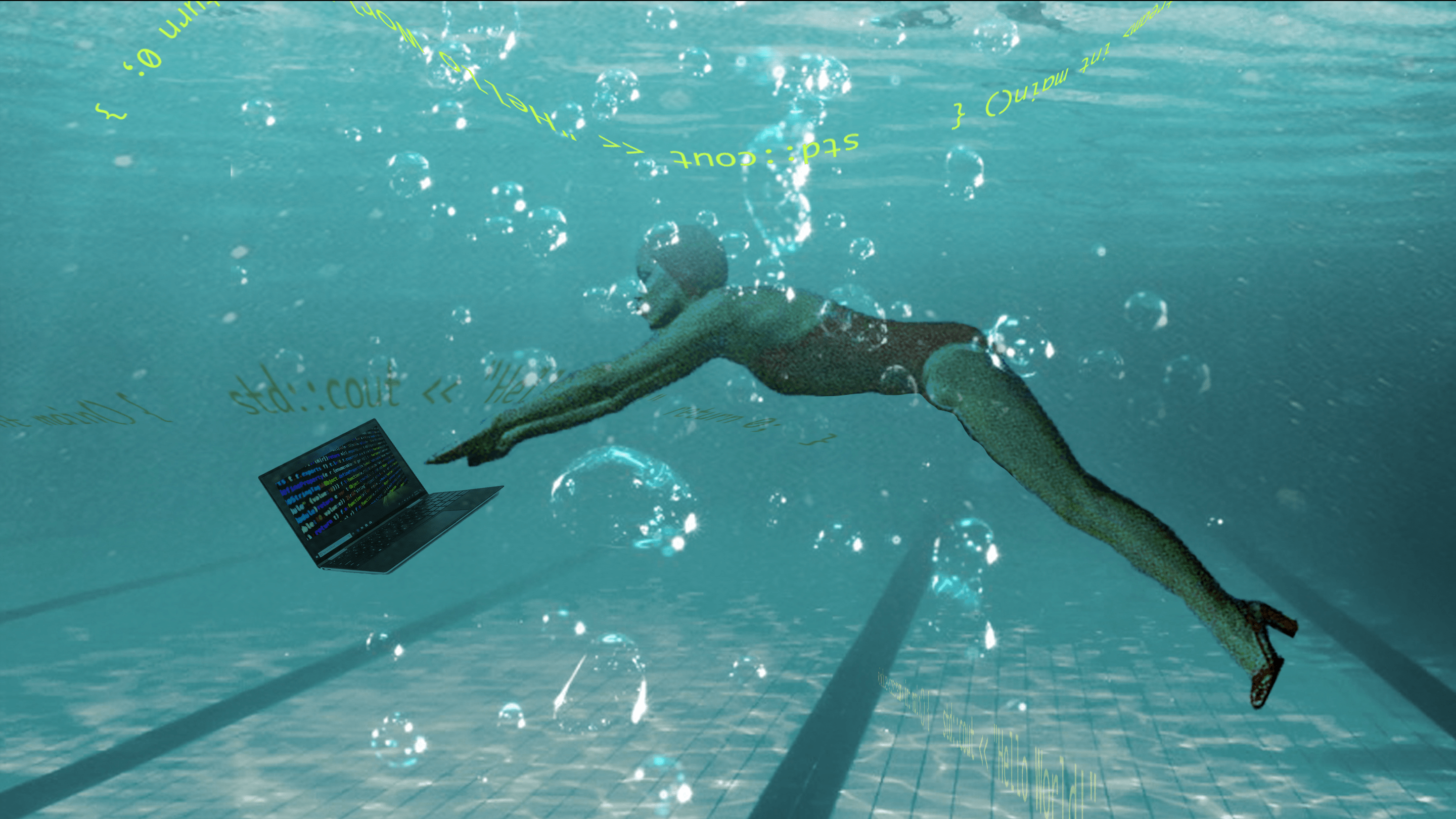 ⏳ September 18th – October 13th, 2023
⏳ January 29th – February 23rd, 2024
⏳ March 4th – March 28th, 2024
⏳ April 8th – May 3rd, 2024
The Piscine (from the French word for 'swimming pool') is a 4-week selection period where you'll fully immerse yourself into our unique peer-to-peer learning method and decide if 42 Wolfsburg is the right fit for you.
We offer several Piscines throughout the year, and you can sign up for one directly after attending an introduction meeting. Please note that all Piscines take place on our campus in Wolfsburg. We can't wait to have you join us and see what amazing potential you bring to the table!
Over four weeks, you'll be introduced to the foundational elements of programming, surrounded by peers who share your enthusiasm and drive.
A Modular Approach to Learning
Forget passive learning. At the Piscine, you'll tackle exercises organized into focused modules, each focusing on a specific programming concept. While you might typically complete a module in a day, the pace is truly yours. Instead of merely mimicking tutorials, you'll actively devise solutions, applying your newfound knowledge in real-world scenarios.
Peer-Evaluations: A Two-Way Street
Every module culminates in a peer-evaluation. Here, both the evaluator and the one being assessed gain insights. It's a platform to explore diverse programming perspectives, debate methodologies, and learn collaboratively. Regardless of proficiency levels, this mutual feedback mechanism is often where the most profound learning moments occur.
Weekend 'Rushes': Collaborative Coding Challenges
Weekends usher in the "rushes" – mandatory collaborative projects. Evaluated by our seasoned pedagogical staff or advanced students, these sessions provide invaluable feedback, refining your coding approach and fostering teamwork.
Machine Exams
Weekly machine exams present escalating challenges, pushing you to apply your accumulated knowledge under time constraints. These exams, devoid of external assistance, chart your progress, often surprising you with how far you've come in a short span.
Beyond Coding: Building Bonds
The Piscine isn't solely about coding. Through various events, candidates forge connections, often transforming work collaborations into lasting friendships.
The Piscine at 42 Wolfsburg is more than a coding bootcamp. It's a holistic experience, combining rigorous technical training with interpersonal growth. As you navigate this intensive month, you'll not only sharpen your coding skills but also forge bonds that could last a lifetime.
Our Pisciners Share Their Stories
Get a first-hand account of the Piscine experience straight from the source.